North West fireworks displays 2017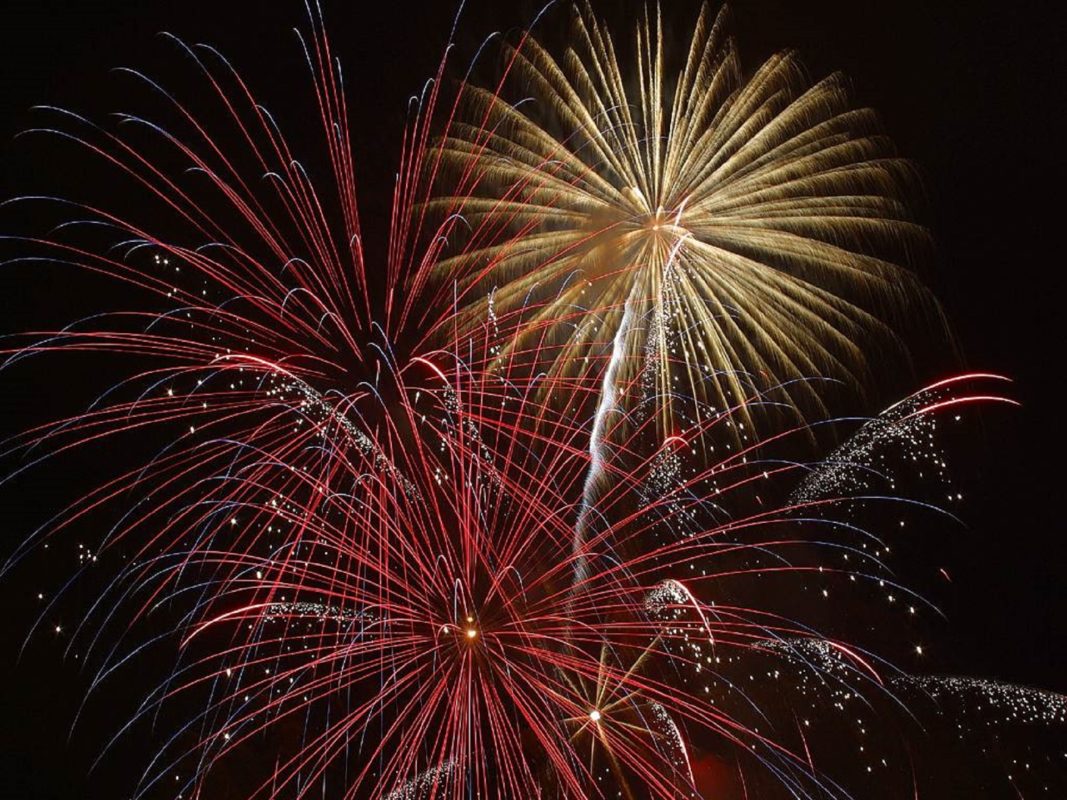 Remember, remember the 5th of November, it's only 11 days away! And there's plenty North West fireworks displays to keep the whole family entertained.
For many, Bonfire Night is one of the highlights of the year – it's a time to cosy up in your hat and gloves, spend quality time with your family around a bonfire and stand open mouthed as you watch the skies light up with amazing colours.
We're sharing this year's finest North West fireworks displays to make sure you enjoy Bonfire Night with a crackle, a pop and a bang.
Buile Hill Park, Salford – 5th November – 5:30pm (fireworks at 7:30pm)
This traditional Bonfire Night event is perfect for all the family. Expect a huge bonfire, funfair, food and drink to enjoy. Plus of course a spectacular firework display which will be shimmering and sparkling from 7:30. If your little ones aren't a big fan of fireworks, they are putting a on a special ten minute Little Sparks in the Park event at 6:30pm for them to enjoy.
See the Visit Salford website for more info.
Ramsbottom Cricket Club, Ramsbottom – 3rd November – 5:30pm (fireworks at 8pm)
This annual event always brings the community together for a wonderful night of family fun and fireworks. If you haven't been before then don't miss out on this year's toasty bonfire and colourful fireworks.
Call the club on 01706 822799 to book your tickets.
Worden Park, Leyland – 4th November – 5:00pm
Worden Park bonfire raises over £25,000 for local causes each year so you can enjoy your night knowing you're also helping out the local community. Expect family fun and fab fireworks.
Find out more here.
Light up, Lancaster – 4th November – 6:30pm onwards (fireworks at 8pm)
Offering a little more than just fireworks, Lancaster's Light Up event sees thousands of visitors take to the streets after dark for a magical city-wide experience. There is an light-art trail that literally shines a new light on the city's familiar places, with massive projections, artworks and installations, illuminating handsome historic buildings, squares, parks and monuments.
On the Saturday evening there will be a magical extravaganza of fireworks launched from the roof of Lancaster Castle. With the fireworks coordinated to an exciting soundtrack, the display promises to be impressive to all, as it is set to light up the historic landscape and skyline of the city. It's set to be one of the best North West fireworks displays.
For further information and to book your tickets click here.
Or, if you prefer something a little more intimate, there's always the option to have a mini fireworks display in your garden. It's a great excuse to gather friends and enjoy some quality time with loved ones.