Top 5 interior trends making waves in 2019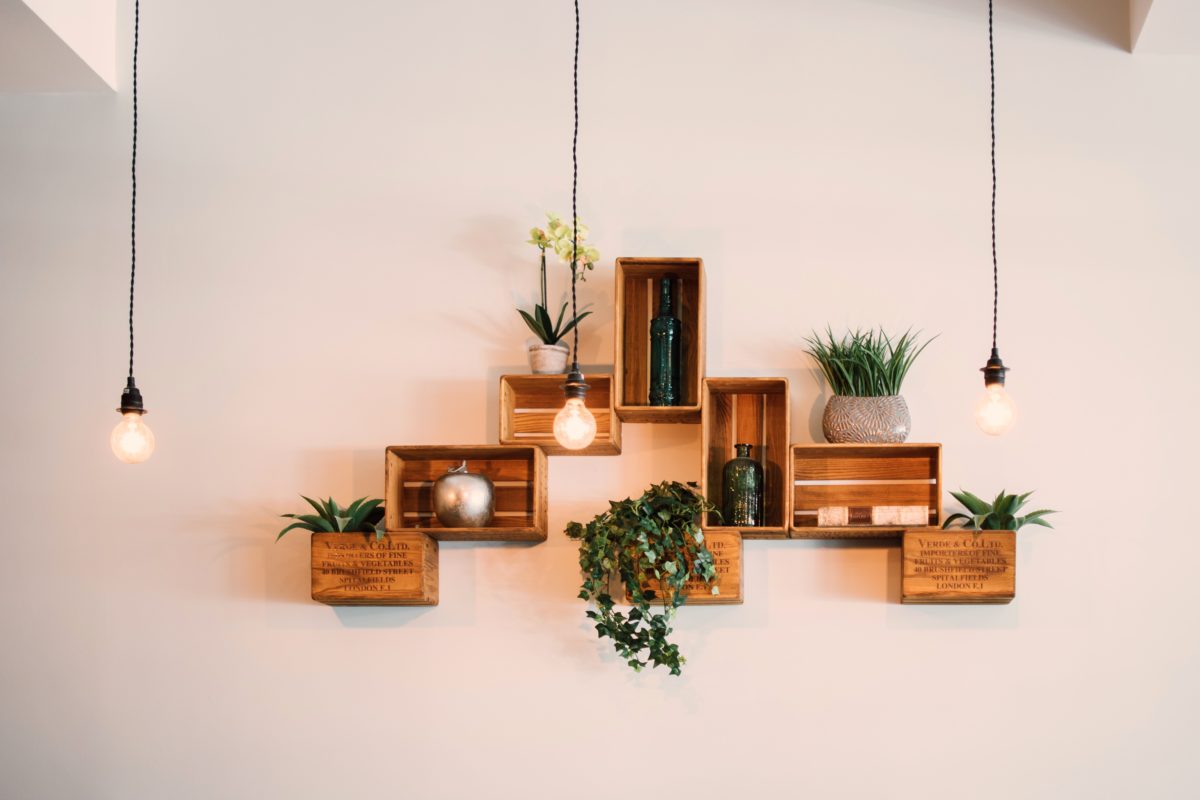 Whether you're looking to commence on a complete house overhaul or simply wanting to make some subtle changes to bring your home into 2019, we've got you covered. Here are the top 5 interior trends making waves in 2019.
In 2018, velvet interiors were dominating interiors, and it's no different for 2019. This trend is EVERYWHERE and it's here to stay. 
Exuding luxury and elegance, velvet is a versatile texture that adds effortless style to any room. From velvet beds and sofas to lampshades and more to choose from, there are so many ways to incorporate velvet into your home. Plus, with an abundance of fabulous colours to choose from, it's easy to make this texture work in any room. 
And despite being traditionally crafted from cotton, it's now easy to get your hands-on synthetic versions, so you can say goodbye to the premium price tag!
Shop the look: Julius velvet eyelet curtains in teal blue £69; Connor 3-seater navy velvet sofa £799, from made.com.
Flowers have forever provided interior design inspiration and they still do. Say goodbye to visions of granny's floral couch, incorporating florals can be chic and stylish, if you get it right! 
Whether you prefer abstract versions or straight up chintz, if you tick that floral fabric box, you're still hot on-trend. Plus adding floral hints can really uplift the mood of any room!
Shop the look: Xess woven green rug £54.99; Monika Ava cocktail chair £344.99, from Wayfair. 
Pantone's colour of the year, Living Coral, is well and truly 'in' this season. As said by Pantone themselves, this animating and life-affirming coral hue energises and enlivens. It's perfect for adding a pop of colour. 
And yes, it's not likely to be on trend forever, so don't take the plunge on a permanent fixture. Instead accessorising with this fabulous tone is the perfect way to maximise the impact and stay on trend, without a hefty cost! 
If you do want to make a bold statement – why not paint your front door?! It's relatively cost effective to do and easy to change when you get bored.   
Shop the look: Banbury coral cushion £7; Coral wire nest of tables £99, from Marks and Spencer.
Houseplants are dominating Instagram feeds and Pinterest boards. This fabulous botanical trend is not only wonderfully affordable, it suits any home and any style. 
From cacti to aloe vera, peace lily's and more, houseplants are also proven to have a range of health benefits. Not only do some capture pollutants, they can improve the air quality around the home, helping us to breathe more easily. Beautiful and beneficial!
Shop the look: Aloe vera potted plant £3; Cactaceae potted plants £8, from Ikea.
Incorporating natural elements such as glass, metal, wood and stone can really enhance your interiors. Not only are they highly versatile, they're long lasting and sustainable too – the perfect eco-friendly choice. 
With a huge selection of different colours and grains to choose from, wood is an easy option if you want to jump on board with this trend. 
Top tip: If you want to make a small room appear larger and brighter, opt for lighter woods. You can also add character and command attention in the room through the use of darker wood which hold a mahogany undertone.
Shop the look: Urban Rustic Coffee Table £84; Sidmouth Dining Chairs £229, from Dunelm.