Eccleston Homes crowns Worsley's future home designer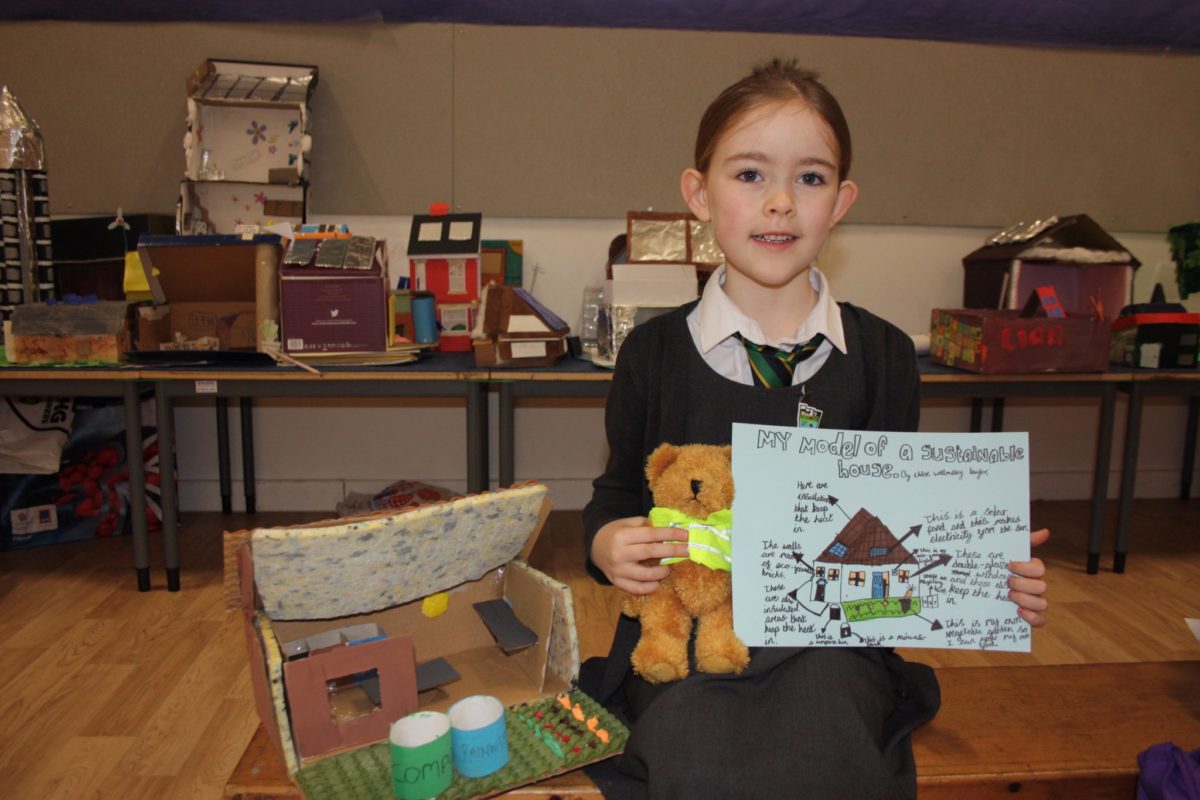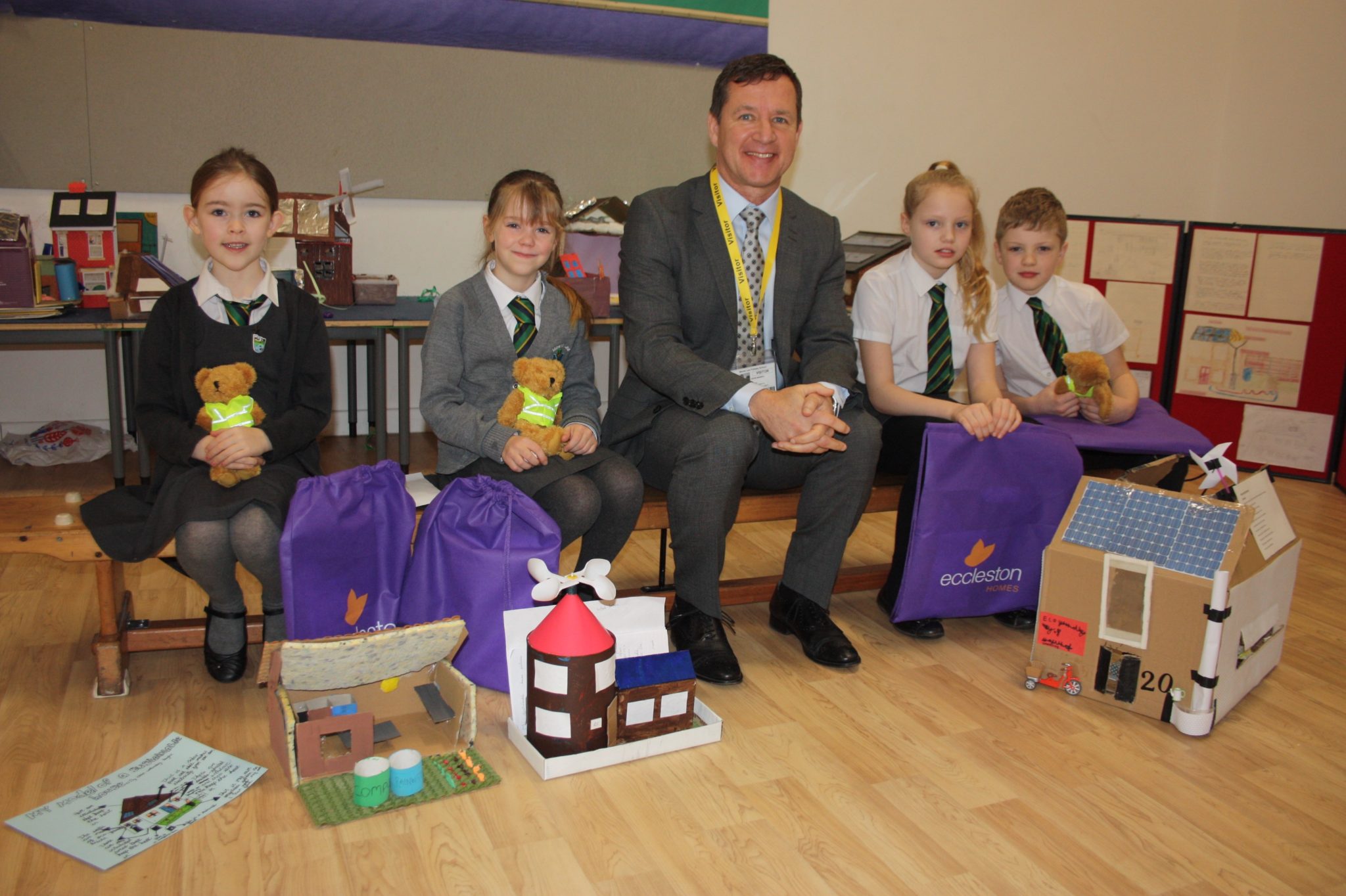 We recently joined together with Mesne Lea Primary School in Worsley, Greater Manchester, to find budding 'Homes of the Future' designers and builders in an open school competition.
In celebration of Eccleston's sustainably-built (Code Level Four) development underway at Worsley and as part of Mesne Lea Primary School's progression toward Eco School status, the pupils were tasked to design their own energy-saving concepts that may one day be featured in future housebuilding.
Competition entries included solar-generated electricity, wind-powered appliances, roof gardens and water and compost-saving devices. From ten shortlisted entries, we chose three runners up and winner: Molly & Alfie (joint third), Sophia and Chloe respectively (pictured).
Our MD, Kevin Marren, was at the event to judge the entries. He said: "We were so impressed with the level of understanding of such an important topic in housebuilding. Congratulations to everyone that entered the competition, particularly our winner, Chloe. Hopefully, she will be on our board one day, designing Eccleston's homes in the future!"
Erin Roberts, teacher at Mesne Lea Primary School, added: "Undertaking projects such as this one with Eccleston Homes, underpins our values and ambitions to teach and understand the longer term benefits of caring for our surroundings."
Due to be completed in Autumn 2017, Worsley Meadow will provide 15 four-bed detached luxury homes, including a new home type, The Ribchester, which is a four-bed property with integrated double garage. The development will enjoy access to an adjoining are of open public space, landscaped and managed for residents, and will have direct pedestrian access to the new £122 million Manchester Guided Busway.