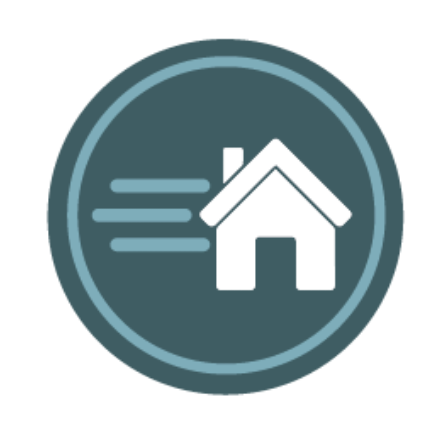 Reserving your new Eccleston home
You've found your dream Eccleston home! So what happens next?
We sell our new homes in order of the route that we build them and plots are released for sale at various times to
follow this route and ahead of them being built.
Our homes are sold on a first come, first served basis and purchasers are required to exchange contracts within 6 weeks
(42 days) of reservation with the appropriate 10% deposit. This usually means that you will need to be either a first time
buyer, have your current property sold subject to contract, be a none dependant, or cash purchaser. A 5% deposit is usually required if the property you are purchasing falls under an Affordable Housing scheme.
1. Mortgage in Principle
In order to reserve your new home, you'll need a Mortgage in Principle, or Decision in Principle (DIP) from your mortgage provider. Based on basic information, such as your income and outgoings, your lender will provide you with a certificate or statement that confirms 'in principle' the amount of money they will lend you. If you need help obtaining a Mortgage in Principle we have access to independent new homes mortgage specialists who are able to provide you with free advice on the range of new homes mortgages available. Please ask your Sales Consultant for further details.
2. Proof of identity
As you're undertaking a financial transaction with us, we'll need to see original photo ID for each purchaser, so either your Passport, or your Driving Licence.(for non-UK citizens we also require a copy of a valid visa) plus proof of your address – this could be in the form of a recent utility bill, or council tax bill. Your Sales Consultant can provide you with a list of all acceptable forms of proof of address.
3. Reservation fee
We ask for £1000 reservation fee to secure your new home. Payable by credit or debit card. If you're purchasing using an Affordable Housing scheme, it's just £500. The reservation fee forms part of the overall price of the property and is credited upon Legal Completion.
4. Reservation meeting
To secure your new Eccleston home, we will set up a face to face reservation meeting. It gives us the opportunity to take you through your reservation paperwork, demonstrate the technical drawings and run through the finer details about your new home and the buying process. And of course, the most exciting bit, you can sign your formal reservation documents, meaning your dream Eccleston home is off the market! Please allow at least one hour for this meeting, this also gives you time to ask any questions you may have.
No plots currently released for sale. Please contact our Sales Consultant for further information