<< Back to News & Inspiration | Home inspiration
5 steps to creating your outdoor living space for 2020
May 29th, 2020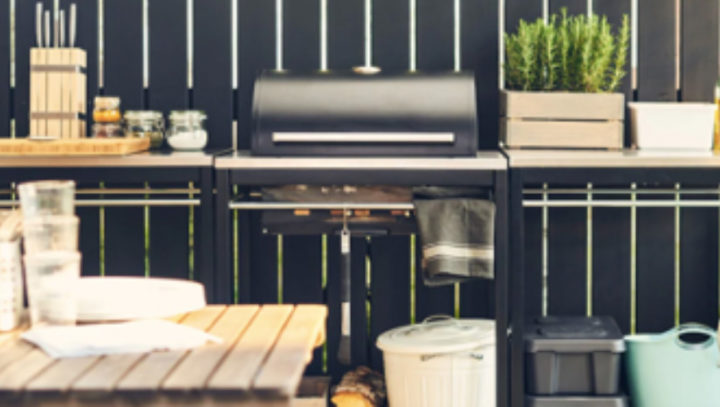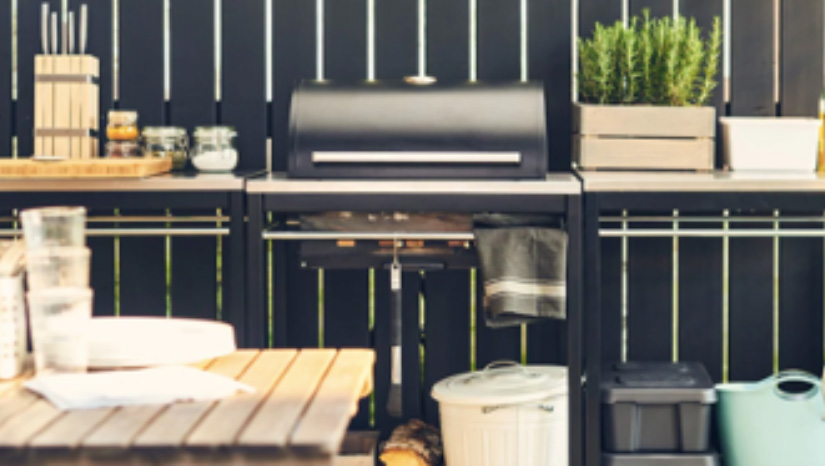 It's all the rage at the moment. What with the amazing sunshine we're experiencing this Spring, plus the fact we're spending all or most of our time at home. It's turning us all into aspiring Charlie Dimocks and Alan Titchmarshes.
What are we talking about? Garden design of course! But more specifically, outdoor living for your new home.
Creating the Indoors, Outdoors
More and more of us are finding ways to extend our interior designs and layouts to our garden areas – be it dining space, relaxation corners, cooking hubs and play areas – we are enjoying spending more of our time outside. Through renovations, upcycling and ordering blooms and accessories from our local garden centres, neighbours across the UK have dedicated more time to their gardens… with a new-found love for all things green and nature!
Why do we love an Outdoor Living Space?
Gardens are therapy – they provide physical and mental exercise and have proven to help reduce symptoms of anxiety, depression and stress.
The latter few weeks in lockdown have shown us how valuable garden space is. For many, it's been the only source of fresh air, nature and exercise, it's been our sanctuary and our sanity! And we have realised gardens are something we don't want to live without.
Like other aspects of our lives during lockdown, gardening has quickly become one of the positive changes for the young and old.
New Home, New Garden
For new homes especially, gardens can be a wonderful blank canvas for new homeowners to summon their creative ideas and adapt their own personal spaces.
Contemporary homes usually include bi-folding or patios doors that enable homeowners to merge their indoor and outdoor spaces. Whether we want to distinguish the spaces or create a natural flow from the kitchen to the garden, there are so many ideas to help you extend your living space at your new home.
Browsing magazines, picking up tips from gardening programmes and online research are all great ways to kick off your planning stage.
5 Steps to Getting an Outdoor Living Space Right
We've started for you by putting together 5 ways to start planning your outdoor indoor space:
1. Take the weight off – enjoy sitting in your new blank canvas! The more time you take to sit in different parts of your garden, the easier you will find the design process.
2. Garden wish list – just as we all picture our perfect bedroom setting or kitchen layout, the same applies to your garden. Make a list of the key features you want to create in your outdoor space, whether it's a BBQ area, a secret orchard or a space to drink your morning coffee, what are your must-haves?
3. Location, location, destination – consider the aspect of your new home. Where the sun rises and sets in your garden. This will help you determine where your outdoor living spaces should be, as well as what plants/trees/flowers you'd like to grow.
4. Colour and material scheme – just as you'd plan an indoor room, select a colour scheme and the type of materials you want to use in your outdoor space. This is an exciting and crucial aspect of your garden design as it sets the theme and style of your garden. You may like rustic cottage garden styles with metal planters and wildflowers. Or you may go bohemian chic with rattan accessories and tropical plants.
5. The pièce de résistance – perhaps you've already had your eye on your focal piece of furniture and created your space around it. There are so many styles to choose from that can blend into your outdoor living space with natural wood or rattan, to feature iron and metal pieces.
The finishing touches
The rise of outdoor living in the UK, especially over the last couple of months has meant the range of accessories and ideas is vast online.
Outdoor rugs, kitchenettes, lighting and hot tubs to name but a few of the sell-out products for new home gardens. We picked out some of our favourites here:
Wave Atlantic Hot Tub – we love this hot tub! Inflatable for ease of use, it's rattan-effect finish gives it a natural and complementary look for any garden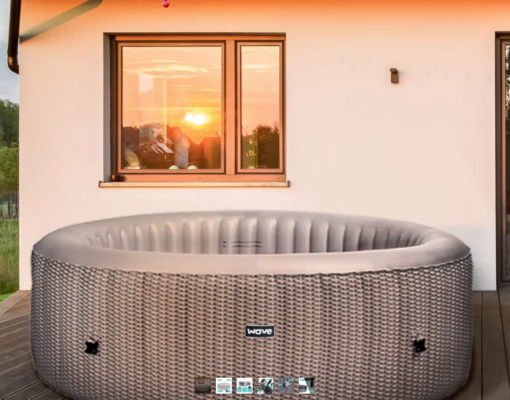 Asiatic style outdoor rug – black and white seems to be a popular choice for outdoor rugs because they complement pops of colour or a black and white theme. This rug has a wonderful Mediterranean vibe with its pattern. And we love how rugs create that homely feel outdoors!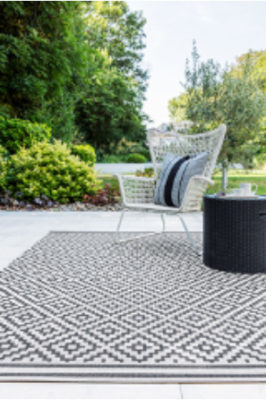 Festoon lights! Adding drama and atmosphere to any style of outdoor living space, festoon lights are a must. Available as solar if you don't have access to power outside, or cable powered LED lights, they enhance any ambience from party, to romantic to peaceful. Ranging in price, there's a set out there for all budgets.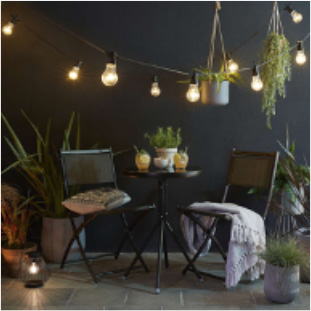 How cool are these outdoor kitchens? If you are handy with a tool box, you may be bold enough to build your own kitchen area from new or upcycled furniture. Otherwise treat yourself to one of these beauties.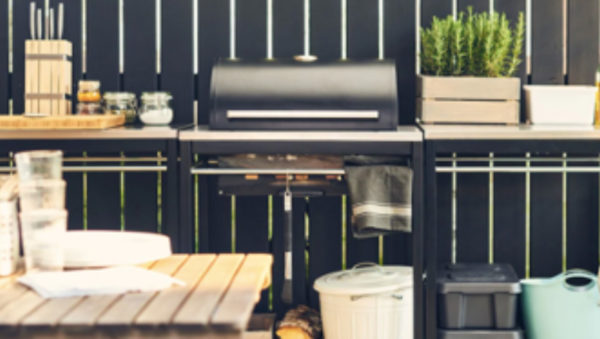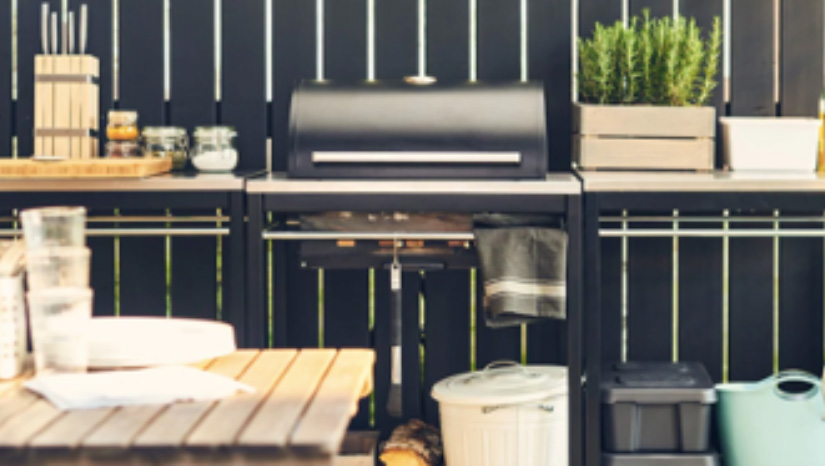 We look forward to seeing your visions come to life around the Eccleston Homes developments.
Happy gardening!