<< Back to News & Inspiration |
Charting Success: Kevin Marren's Journey to Eccleston Homes
November 17th, 2023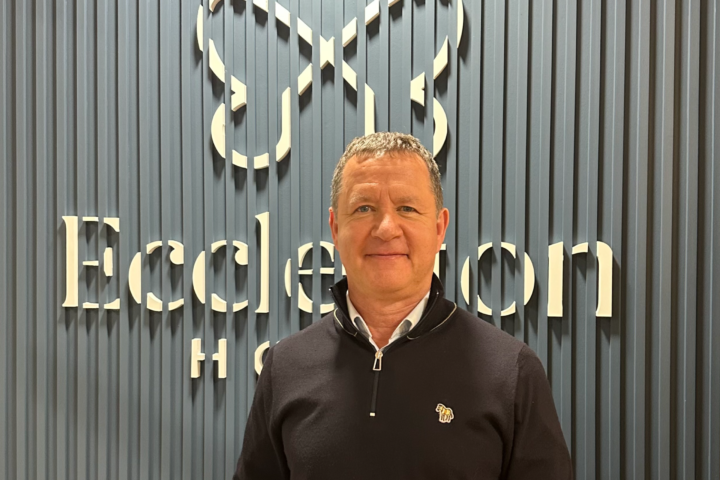 In our latest blog, Founder Kevin Marren reveals the entrepreneurial journey that led to the creation of Eccleston Homes.  
Early ambitions and learnings…  
Following attendance at grammar school, I studied economics and accountancy at the University of Manchester. I suppose you could say I had a 'traditional' background.   
Back then, I knew I wanted a career in business, even though I wasn't exactly sure what that would look like. After getting my degree, I dove into the world of work as a Chartered Accountant. It was an eye-opening experience that exposed me to various industries and the complexities of business.  
I realised here that I wanted a more hands-on role in a business, and that became clear during my time as an investment analyst at a stockbroking company in Liverpool.   
My life then took a significant turn when I joined Elite Homes, a smaller house builder within a larger private contractor group, as a Financial Controller in 1988. Working under a mentor with a rich background in house building gave me a deep understanding of the industry and was the start of something much bigger, as I was promoted to Finance Director two years later.  
Lessons and leadership…  
In 2000, 12 years after joining, my first real entrepreneurial step was instigating and leading an attempted management buyout of Elite Homes. Although the owners reached a Heads of Terms Agreement; ultimately, equity funding couldn't be obtained. So, as an alternative to a buyout, I negotiated a share incentive package for my team and became Chief Executive Managing Director – a move which meant we could really go from strength to strength and enjoy plenty of growth over the next seven-year period.  
Elite Homes was then sold in 2007 to Bovis Homes, right on the cusp of the housing and financial crash, perfectly timed from a shareholder point of view. 
From that moment on I had ambitions to start a house-building company from scratch. 
Challenges and opportunities…  
During the five-year gap between my involvement with Elite and the start of Eccleston Homes, I had the privilege of being part of the Board at St Helens R.F.C, my hometown rugby team, where I'm still involved to this day. While also juggling a handful of Business Angel investments, the experience with St Helens was one I look back on fondly, as I was able to contribute to the stadium's relocation and the sale of the old ground.  
It was several years before I felt the moment was right to start a house-building company. In the first couple of years after the crash many landowners still had in their minds the figures they'd been offered for their land at the peak of the cycle and hung on in the hope that the dip was temporary. As time went on, they became more realistic. In late 2011 I decided the time was right and began to devote all my time to finding my first development site.  
There's certainly no age cap to becoming an entrepreneur. When Eccleston Homes launched in 2012, I was in my early 50s. At the outset, there were just two of us, navigating the complexities of entering what was a very competitive market. I'd conducted a lot of research behind the scenes, and the reputation I had built at Elite Homes opened doors and gave us some really valuable connections.  
However, starting from scratch in the home-building industry was far from a walk in the park. It was capital-intensive, and banks had become more and more reluctant to lend to home-building companies' post-crisis.  
The whole process takes a lot of time; there are a lot of steps behind the scenes before going to market. Housebuilding is very capital-intensive, especially when starting from scratch, with an overhead to cover and no income for over a year. This was one of the main barriers I faced, which I ultimately overcame by bringing in a couple of high-net-worth private investors, who I met through my own investment in St Helens RFC. They have been brilliant and are fully behind our future expansion.  
Finding solutions and looking forward…  
As an entrepreneur, I always had a clear plan for how I wanted my company to look and operate. There are still milestones I want to reach, and my priority will always be to be the best in our marketplace. Hindsight is a wonderful thing but, if I could go back, there's nothing fundamental that I would change about the beginning of Eccleston Homes.  
My goal was to not build 'identikit boxes', and that's something we have achieved. It's harder and more expensive to build our home designs, but it's important to me that I'm proud of the homes we build. 
Advice and guidance…  
 I'll finish up with some advice for those aspiring to be entrepreneurs, based on my own experiences. Firstly, education is crucial – you should strive for the best education you can attain. It's also wise to have a 'Plan B'; the importance of having a safety net is something I learned from a young age.  
Taking calculated risks is another key aspect of entrepreneurship. If you're young enough to make mistakes and recover from them, there's no reason to shy away from taking a risk if it aligns with your ambitions.  
Finally, it's essential to know the market you're entering and establish connections wherever possible. Networking and building relationships are essential in the business world, and these connections can be invaluable as you go through your career.  
My own journey as an entrepreneur has been marked by plenty of challenges, successes and valuable lessons. Eccleston Homes is the realisation of a dream that continues to grow and reach new heights.   
We're not the finished article yet, there's obviously going to be growing pains but I believe there will be a lot of opportunities in the next few years, so I thank you for joining us on this journey.