<< Back to News & Inspiration | Home inspiration
Top tips to declutter your home
January 8th, 2018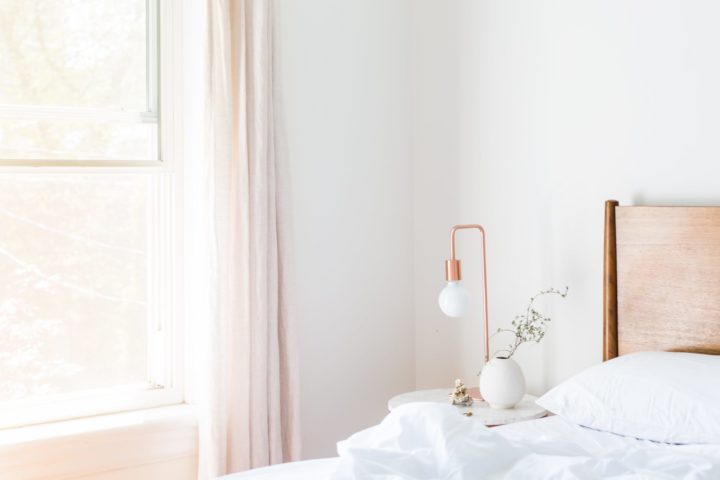 The new year often brings the desire for a new start – a new diary, a new goal and often the want to declutter your home and transform your surroundings.
By now most of us have had the time to get over the returning to work, reset our body clocks and get back to daily routine as we know it. For many the diet has gone out of the window already, the promise to get up earlier has been forgotten and the desire to walk more has been overruled by the wintery weather.
But one thing that doesn't need to be too taxing is a good old clear out, and the benefits of some Feng shui more than outweigh the cons. Here are our top tips to help you declutter your home.
If you've not worn it for six months'… say goodbye
We are all guilty of hoarding items that 'might fit in the future' or 'we liked at the time and it's too expensive to throw away' BUT what is the use of keeping hold of these items, when realistically they're likely to stay there forever? Say goodbye to everything you haven't worn for six months' and give it to the local charity shop. You will feel good about helping those less fortunate and feel good to look at a tidy wardrobe filled with clothes that don't remind you of your weight gain. Double whammy…
Don't forget the drawers
It's easy to focus on the bigger picture but it's often the smallest areas that can fill us with dread. Whether it's the toy box, the junk drawer (does anybody not have one of these?!) or the toiletries cupboard that's in turmoil, it's so satisfying to sort these little spaces. Always begin by taking everything out and only put back the things you definitely need to keep (in an ordered fashion of course).
Do it in chunks
Sorting out an entire house, or even an entire room, can feel like an overwhelming task. Make it a little easier by breaking up your tasks. Promise yourself that you will spend one hour sorting your wardrobe after breakfast and then maybe one hour sorting the dreaded drawer after lunch. Reaching small targets gives a feeling of accomplishment and will spur you on to keep on with the rest.
Make a list
Another way to see your objectives more clearly is quite simple. Make a list. Again, the feeling of crossing tasks off will give the satisfaction of fulfilling a goal and encourage you to continue.
The finishing touches
When you finish decluttering a room, it's time for the finishing touches. Throw open the windows and let in as much light as possible. Even if you only open them for five minutes it will freshen up the feel of the room. Now light a candle, add a plant or a fresh bouquet of flowers. Once you have one room that feels finished to perfection, the rest will come along too.