<< Back to News & Inspiration | Home inspiration
How to decorate your home for Christmas
November 28th, 2017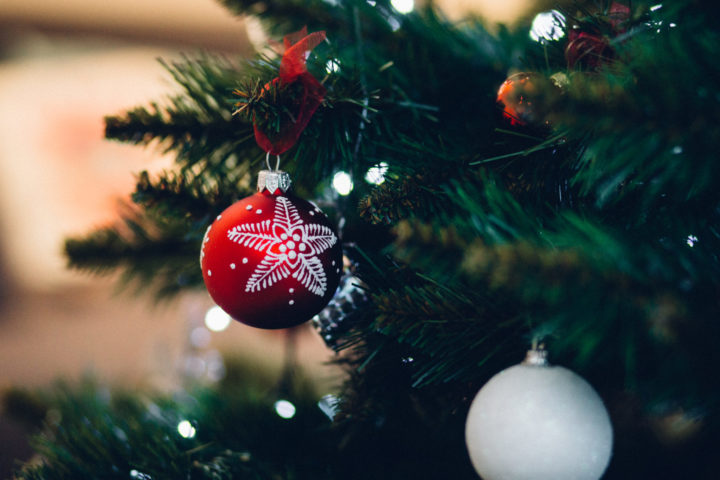 December 25th will soon be upon us, in fact it's only 27 days away, so we're sharing our festive favourites to help you to decorate your home for Christmas.
Hang it up
If you're looking for a subtle way to update your home for Christmas, banners and bunting offer the perfect temporary solution. Whether you hang it on a fireplace, over a doorway or on a blank wall, it will add a festive touch to previously blank areas. We can't promise that you won't want to replace it with something more permanent when the festive season is over though.
This bunting from John Lewis can add the perfect amount of sparkle. Or if you want to go down a more rustic route, Ginger Ray's hessian bunting is a little more traditional. However, with its crisp white lettering, this bunting would look fab in a scandi-style living room.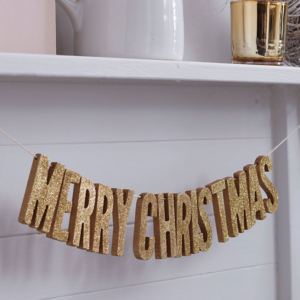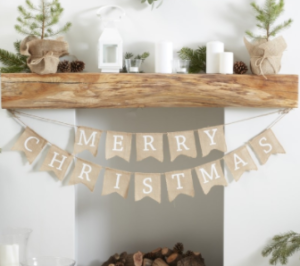 Oh Christmas tree 
This wouldn't be a blog on how to decorate your home for Christmas, unless we mentioned the most important accessory of all, the tree decorations. This year there seems to be more baubles to choose from than ever before – with everything from bird feathers, to unicorns, to French fries. This hot sausage dog from Paperchase is bound to provide a Christmas conversation starter.
If you want something a little less quirky, The White Company has a lovely set of mini porcelain bell decorations, which will not only provide a festive jingle, but a chic addition to your tree too.
The lighting of your tree is also really important, if you're hoping to make it the focal point of the room. Sainsbury's LED lights will add a warm glow whilst Homebase's pink string lights stray away from the norm and give your room a rosy hue.
   
Festive foliage
It's not just about the tree when it comes to festive foliage. M&S have a stunning bouquet of carnations, pine cones, ilex and laurel, that's sure to add a Christmas touch to your dining table. Or if you're feeling generous, it would make a lovely gift too. However, if you want something that doesn't need watering, Maisons Du Monde have a selection of faux florals.
And yes it may be cheesy, but it's Christmas, so hang a piece of mistletoe at the foot of your staircase. If you don't fancy hanging up the real thing, The White Stuff have a super cute felt alternative, topped with a gorgeous crimson bow.
     
Deck the door
It's easy to forget the outside of the house, when you're trying to turn the interior into a mini grotto. But ultimately the exterior is the first thing you'll see when you walk up to your house after a bad day in the office, so don't be afraid to spread some Christmas cheer out there too. There are a huge selection of gorgeous wreaths on the market at the moment. We love this one from Matalan, which comes with battery operated fairy lights, guaranteed to add an extra twinkle to your front door. We also love that the battery pack is hidden away in a cute little bag – great idea!
You could even make your own, Hobbycraft have everything you need to create the perfect front door addition, including these adorable mini robins.
     
Top your table
If you're hosting Christmas this year, the pressure to decorate your home for Christmas is even greater. The table decs are equally as important as the food. Give your table some presence with this silver stag candelabra from Debenhams and make your nibbles a statement with Next's star shaped bowls. And of course, make sure you stock up on the crackers. This year they don't have to be full of useless 'tatt' and rubbish jokes, Hotel Chocolat promises a delicious sweet treat for every lucky winner – but don't expect these to last very long on the table!