<< Back to News & Inspiration | Home inspiration
Trend focus – green interior ideas
November 9th, 2017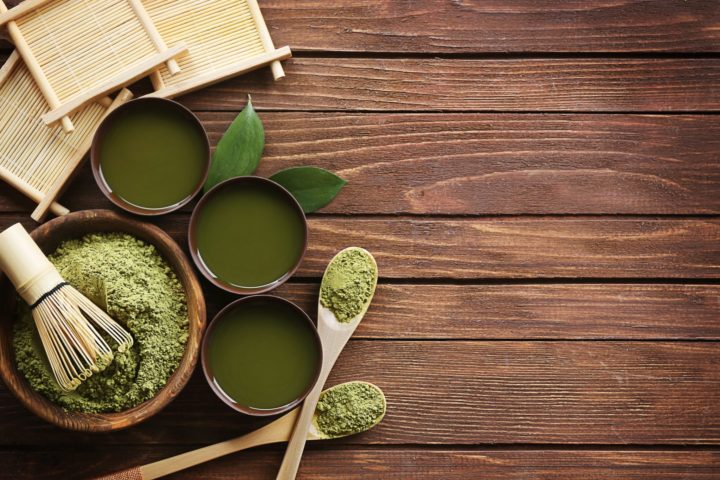 We're sharing our green interior ideas. After all, it's one colour that keeps popping up in our Pinterest feeds and filling the pages of interior magazines.
Forget lime green and pastel hues, right now it's all about a deeper shade of green. This accent can instantly transform any room into a chic, opulent boudoir. Green, by nature, is the most calming of all the colours on the colour wheel. It encourages growth, reflection, peace and balance. Here are our green interior ideas to restyle your home.
Botanical prints
From quirky geometric shapes to pretty polka dot, patterned wallpapers are making a comeback. Right now we can't get enough of botanical prints, which offer a unique take on the inclusion of green within your home. They're perfect for adding impact, whether you go for a tropical feel in your bathroom or create a tranquil space in your guestroom. Graham and Brown have some great options.
If you're not wanting to take the plunge on such a permanent fixture, try scattering some printed cushions instead. Redubble has a gorgeous offering, at a bargain price.
Switch up your seating
A few years ago you may have gasped at the sight of a green velvet sofa. Now it's the perfect statement piece to add a splash of colour to your living room. Mixed with either a dark or light colour palette, a green sofa can have a completely different effect. Surprisingly it also works alongside bright primary colours too. Made's sofa offers the perfect mix of vintage inspiration and mid-century style but if you're not quite brave enough to go the whole hog, you could add a popping chair instead. Swoon Editions Fern chair makes a more subtle statement.
Paint
One of the easiest and most simple ways to shake up a room is, of course, to paint it. Dark emerald shades add drama and glamour, whilst olive tones add a sense of warmth, calm and tranquillity. If you're looking to create a real spectacle, you could even go as far as painting your ceilings in the same shade too. Farrow and Ball's Calke Green is a traditional sage, whilst Valspars Bookcase Collection 'Wind in the Willows' is a stronger olive. Meanwhile Dulux's Highland Green is a much more regal shade.
Plants
Bring the outside in and introduce plants into your home. Plants can help to soften a room and create a more natural, homely feel. They are also said to have significant scientific benefits – clean and purified air, keeps air temperatures down, reduces airborne dust levels. You could add some unusual cacti to subtly update your window ledge or make a statement by adding a larger, more tropical Kentia to brighten up a bare corner.
If you don't have natural green fingers, imitation plants can offer you the same effect. John Lewis' cheese plant won't need looking after and comes in a great pot too.
Share your green interior ideas on our Facebook page.