<< Back to News & Inspiration | Home inspiration
2020 impacted interiors and beyond…
December 16th, 2020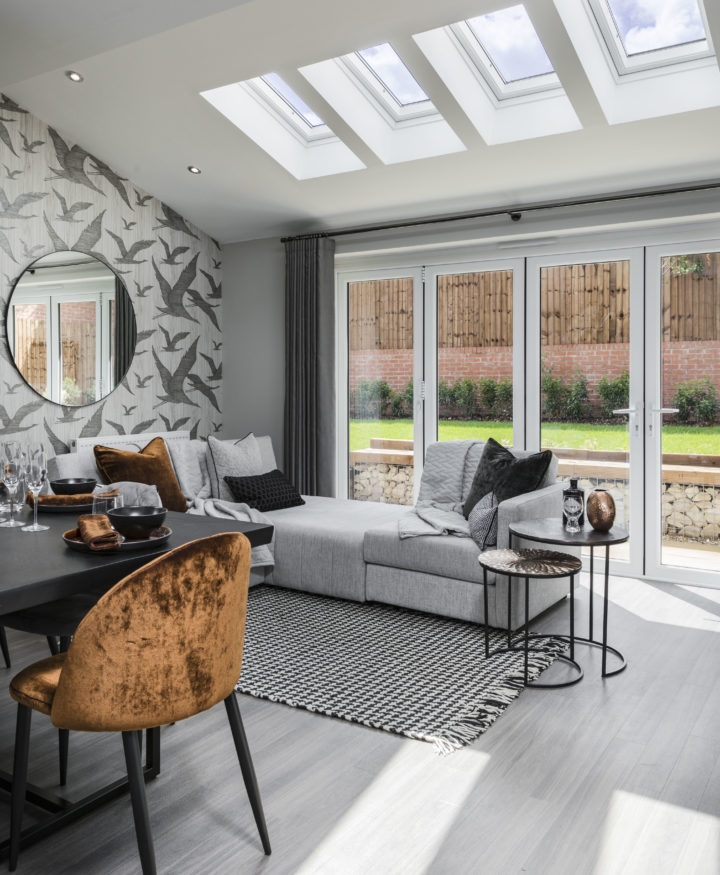 Our interior designers have been busy at a few of our developments over the last 12 months, bringing forward some stunning designs for 2 brand new show homes and the first of our flagship Sales Centres.
We caught up for a quick coffee and a chat with the team to find out what they think have been the major trends in 2020 and what to look out for in 2021…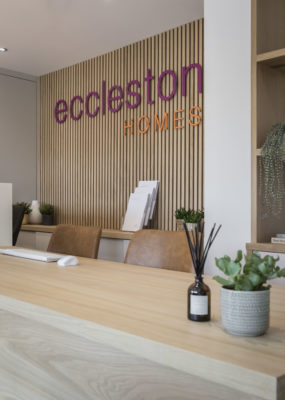 Whether we liked it or loathed it, this year has certainly impacted our lifestyle in more ways than one. I'm sure home design has been hugely impacted by the new circumstances?
Whilst we all cannot wait to see the back of 2020, it has been the year to forget for many, but it has been a very influential year for interiors and will continue to be so into 2021/2022. The pandemic has changed the way we live, we have been forced to spend more time in our homes and our homes have had to adapt to be sanctuaries, entertaining hubs for 6, our office and our children's school!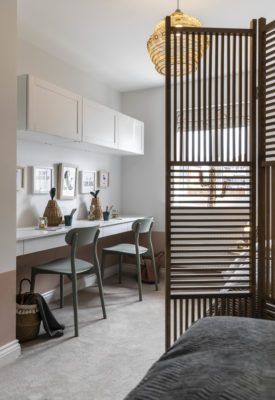 What's been a big hit this year?
Natural elements have been creeping into interiors for years now, and that interior design trend will remain through 2021 at least.
Biophilic design began as a way to bring the outdoors in. Research suggests a strong link between natural elements and mental health, and in today's tech-driven world, this connection becomes even more important.
This trend is most commonly seen through the use of natural elements such as woods, grasses, woven wickers, caning, stone, earth tones, and plants or images of plants and other natural scenery bringing calm to our homes, which we all need right now.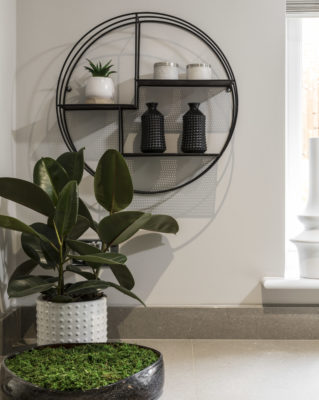 We worked closely with you to add wood elements into our sales centre at Garrett Manor, why does wood continue to be so popular?
Drawing inspiration from the modern minimalism of Scandanavian interiors, light woods have popped up in everything from flooring to furniture to accent walls and cabinetry.
With its raw colour and aesthetic, light wood works well with both biophilic design elements and the dressed-down, casual interiors, an interior design trend that we expect to remain strong through 2021.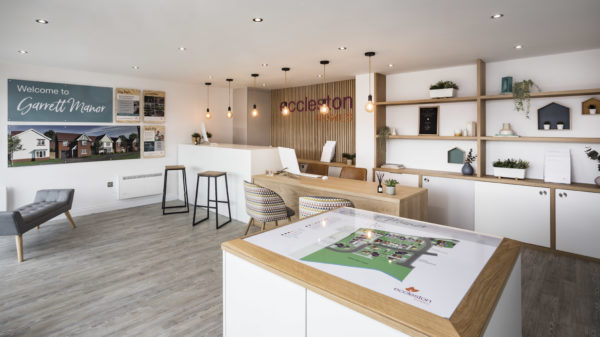 Our customers love the opportunity to put their own stamp on their open-plan and separate living spaces in their new homes. What ways can we do this?
Both designers and homeowners have been craving a sense of authenticity in 2020 that we expect to continue into 2021 and beyond.
While matchy-matchy decor has always been a no-no for top designers, the desire for uniquely curated and crafted interiors is at an all-time high.
To create this collected feel, statement pieces are used to add depth and flair to a space.  This could mean a piece of oversized art, bold case goods, vintage or antique piece, upholstery in an unexpected colour or fabric…anything to get tongues wagging and iPhones snapping! A bold colour wall can instantly change a room and give us all a boost !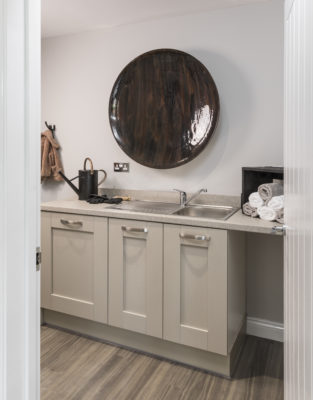 It's fair to say we all deserve lots of pampering this year. How would you bring that sense of luxury and comfort to your home design?
There is a love of statement pieces that goes a step farther with so-called "Grandmillenial" style. Yes, you heard us correctly, the stuffy, floral and chinoiserie-filled interiors of our grandparents have undergone a 21st-century makeover.
The look is achieved through a masterful layering of traditional design elements like chinoiserie, carved wood case goods, and extra cushy upholstery, all with a contemporary twist. Who would have thought those family air looms in the loft could ever be trendy again !?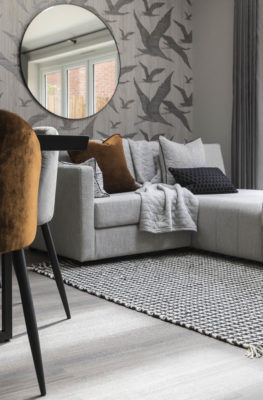 Classic Blue was this year's Pantone colour of 2020 but have you seen any other shades in demand?
After decades on the scene, why are designers still so entranced by black and white? Because it's timeless, classic, versatile, and always a show-stopper.
Currently making a splash in the form of bold kitchens and baths, graphic artwork as well as striking patterned flooring, rugs, wallpaper, and fabric, this trend adds drama and dimension to any space in the home.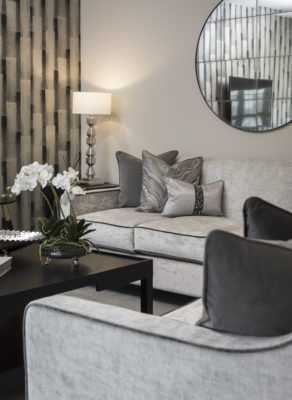 Other countries' trends and lifestyles can influence British home design. Have you seen any particular cultural influences this year?
There's no doubt about it – Japandi is one of the key interior design trends for 2020. As the name suggests, it's a delicate fusion of Japanese and Scandinavian (or Nordic) design elements. In fact, the Japandi style brings together the best of both worlds: think simplicity, organisation and minimalism. But what's clever about Japandi is that it blends together two complementary design styles, while balancing the excesses of each. So, Japanese interiors may be sleek and elegant, but they can appear clinical. However, the Scandinavian concept of "hygge" (comfort and cosiness) helps to compensate for this with a natural, pared-back aesthetic.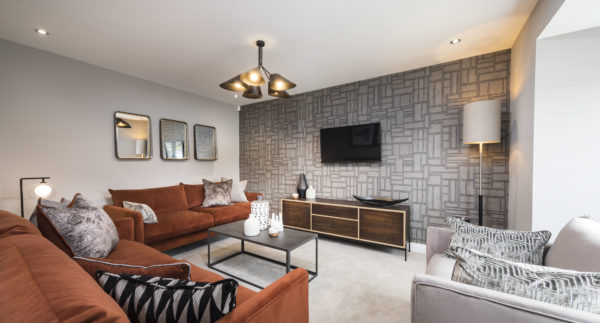 It's always great to catch up, thank you!