<< Back to News & Inspiration | News & Events
Eccleston Homes celebrates 50th completion
June 6th, 2016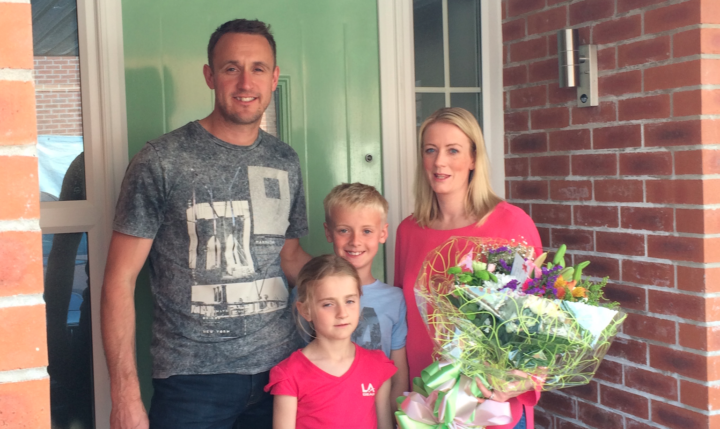 Eccleston Homes has celebrated its 50th luxury home sale completion, and secured its eighth site acquisition for residential development as the company actively seeks land opportunities throughout the region.
June saw the housebuilder completing its 50th home sale at its Jubilee Gardens development in Ramsbottom, Lancashire, where all 14 properties including the show home are now sold.
Eccleston Homes has also acquired its eighth site at Stubbins, near Ramsbottom. 'Chatterton Place' development has been submitted for planning permission to create 11 four and five-bedroom 'Arts & Crafts' style detached homes, built with local stone facades in keeping with its historical surroundings.
Kevin Marren, founder and managing director, Eccleston Homes, said: "Jubilee Gardens has been a highly successful development for Eccleston Homes for a number of reasons. Its location in Ramsbottom, a desirable commuter village, has attracted local and incoming families.
"Our 'Arts & Crafts' style homes, with their traditional exterior and contemporary internal specification, have been very popular. This has opened up further opportunities for us, notably the opportunity to grow our presence in the area with the Stubbins site, and we're delighted to have secured the land to create more homes to meet the demand."
In April, Eccleston Homes also acquired a new site at Worsley, Greater Manchester, with planning submitted to provide 15 detached four and five-bedroom homes. Both sites are expected to commence on site this summer.
Kevin concluded: "In five years, our company has created five highly successful developments, with three further sites expected to start on site imminently that have been inundated with reservations. Kingsleigh Manor, our development at Heaton Mersey, South Manchester, was all reserved off plan before we started on site or had a sales office!
"We are committed to producing homes of the highest quality design, component and construction, and our Subcontractor Charter and customer-focused service ensures we deliver. It's been a fantastic, momentum-changing couple of months for us and we're looking forward to producing and selling the next fifty homes."